Stop walking around with your old and thick gloves
Most anticipated composite technology is finally here
Revolutionary knitted 13 gauge lightweight and high tech fiber (Doyentrontex) with added PU (polyrethane) palm coating.
All this combined makes it much stronger and comfortable than other work gloves on the market. Same fiber is also used in bulletproof and puncture resistant gear. Highest abrasion and tear resistance EN 388 level 4.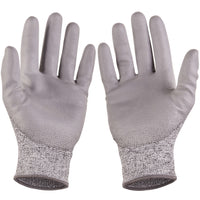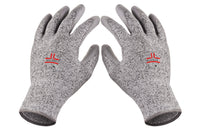 Imagine highest cut resistance EN 388 level 5 HPPE liner with excellent thin gripping, sensitivity and breathability.
Ideal and best for cutting, DIY, wood carving, garden, carpentry, HVAC, drywall and other construction or home related jobs where highest protection is needed. Knitted back and wrist are not designed to be water resistant beacause heavy duty work hands need good ventilation. A variety of composite-knit yarns go into this liner, featuring high-strength composite filament fiber in the blend.
Testimonials
Before these I did not know about the composite technology. Wife and I love the gloves for yardwork; maintains dexterity, keeps the hands clean, prevents blisters, but the hands do get wet if you're digging/planting with your hands.

Kenny M.
These gloves have great grip and really do protect your hands . I use many tools every day and greasy parts and these are the best gloves I have found. I use them all week , then take home wash with work clothes , good as knew.

Tim T.
You can pick up a dime with these gloves. I am an Iron worker. I lay deck and work with steel chokers. At break time I take them off and my hands are clean, ready for a sandwich. They are like having another layer of skin. Did I mention fishing...

Robert V.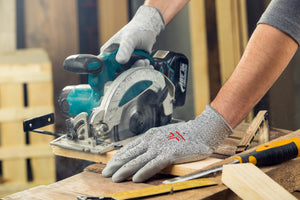 LAST SAFETY WORKING GLOVES YOU WILL EVER NEED
You will love how quickly, easily and naturally SAFEAT gloves hug and adapt to your hands. Keep your hands cool in summer and warm in winter.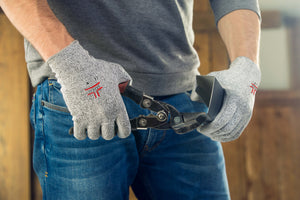 OUR LATEST TECHNOLOGY GLOVES ARE DESIGNED ESPECIALLY FOR JOBS WHERE YOU NEED TO HANDLE ROUGH OBJECTS, SHARP EDGES OR CORNERS.
Gloves are breathable and won't make your hands sweat even when wearing them for a long period of time. PU coating adds extra protection to your palm and fingers from wearing out and resistance to hard abrasion.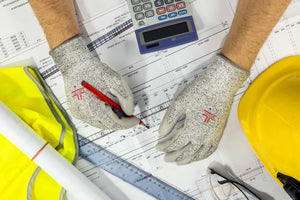 BE SAFE IN YOUR WIDE VARIETY OF ACTIVITIES - PRECISE BETWEEN ALL TASKS
The gloves are designed to be as multifunctional as possible. Use them around the house or in your professional day to day activities as needed. Long lasting and washable gloves with additional food conatct safe certificate if you need to be safe when eating or gripping your biggest fish for the photo.